Our course prepares individuals to enter the work place and to become certified virtual assistant. Individuals successfully completing our program will have the tools and knowledge to start their own business and/or work for businesses of all sizes. Students will gain a strong knowledge of remote support tools and software programs.
Including:
Use of online meeting tools & conference call management
Presentation development
Customer support
Office and technical assistance
And more….
Instructor-led, hands-on labs, and course materials
Our program teaches virtual assistants to use effective technical tools to ensure that they are able to provide remote support and administrative support:
Virtual meeting solutions (e.g. WebEx, GoToMeeting, Microsoft Teams, Zoom, etc)
Microsoft Office365 on-line
Posting on social media platforms
Portable WIFIs
Laptops, Notebooks
Portable Printers
Online Fax
Microsoft Office training (Word, Excel, PowerPoint, Publisher, Outlook, Project, Visio)
Adobe Acrobat training
Learn More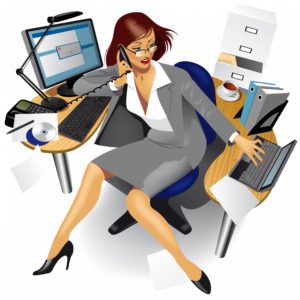 The Virtual Assistant Program

A virtual assistant is not an employee
A virtual assistant can work a minimum of 2 hours
Virtual Assistant (VA) is defined as a highly-skilled, independent professional who remotely provides administrative, technical and/or creative business support services
A virtual office is a mobile or remote work-environment equipped with telecommunication links and basic office furniture, but without a fixed office space